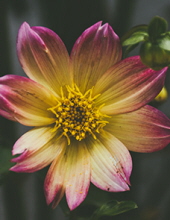 Obituary for Merle Clairene Zercher
Merle Clairene Hunnicutt Zercher, known to her friends as "Claire" and to her grandchildren as "Mem" was born on July 23, 1934 to her parents Lewis Monroe Hunnicutt and Lillie Adare Hunnicutt in Wimberley, Texas. Claire was the youngest of 7 children, John Alvie, James William, Jack Monroe, Lillie Lorana "Sissy", Bonnie Virgie, and Isabell Rose. She is survived by her husband, R. H. Zercher Jr. (aka as Jim), daughter, Vicki Beeler, sons, Jimmy Wayne Zercher and John Lee Zercher, Grandchildren, Jacob Wayne Zercher, John Russell Zercher, Megan Michelle Fields, Rachael Caroline Bartolacci, Great Grandchildren, Alexis Bartolacci, Bryce Bartolacci, Brody Zercher, Tatum Zercher, Jack Zercher, Charlie Zercher, Chloe Fields, Gabe Fields, Emma Gage and her sister Bonnie Hunnicutt Carroll.

Claire was born and raised in Wimberley, Texas. Her love for animals and their care, prompted her to pursue further education and become a Veterinarian Assistant. Her compassion for others inspired her to volunteer in organizations such as the Blessings Box.
Claire was all about family. She was a wonderful Mother, her children always came first. She was a fun and loving grandmother and great grandmother. She was a "Kid Magnet". Wherever you found children and animals, you found Mem and cookies. She was famous for her "Pink Cookies". She loved God, her family and the United States of America.
Our Mom, Grandmother and Friend was truly one of a kind!

Her family will hold a graveside funeral service at Jacob's Well Cemetery in Wimberley on Monday, May 14, 2018 at 2:00 PM. In lieu of flowers, please make donations to the Veteran's Association. For more information, call Thomason Funeral Home at (512) 847-2226 or visit www.thomasonfuneralhome.com to sign the guest book.