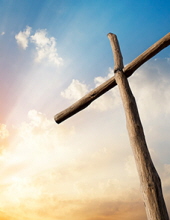 Obituary for John David Kuykendall
John David Kuykendall of Wimberley, TX peacefully passed away Monday morning, June 11th, 2018. Pancreatic cancer was the cause of death.

John was born in Abilene, TX on July 4th, 1932 to Robert Euell and Hermoine Kuykendall.

As a Biological Photographer, John worked along side researchers at M.D. Anderson Hospital in Houston for 30-years. He befriended many Anderson patients and entertained them with his life-long passion, music. After his retirement to Wimberley, John continued sharing the joy of music through the Community Chorus, the Church Choir, and a small ensemble.

John is survived by his wife Carol and their three sons, David, Mark, and Kevin. John and Carol were in their 66th year of marriage when he went to be with the Lord.

John will be laid to rest in the Wimberly Cemetery after a Memorial service at the First Baptist Church of Wimberley at 2:00 PM on Friday, June 15th, 2018.